Let's make great memories
It's the moment when you know you've won, the feeling when you draw the perfect card, the disbelief when what is hidden... is revealed. It's the uproar, outbursts, 'no-ways,' and laughing-until-you're-crying. Great games make great memories.
About the studio
"Moonrakers is one of my absolute 
favorite games of all time. It's 
delightfully complicated, yet easy to 
teach. It has complex deck building, but 
also relies heavily on table negotiation."
"Mythic Mischief is one of my bigger surprises of the year... this game is d*mn good."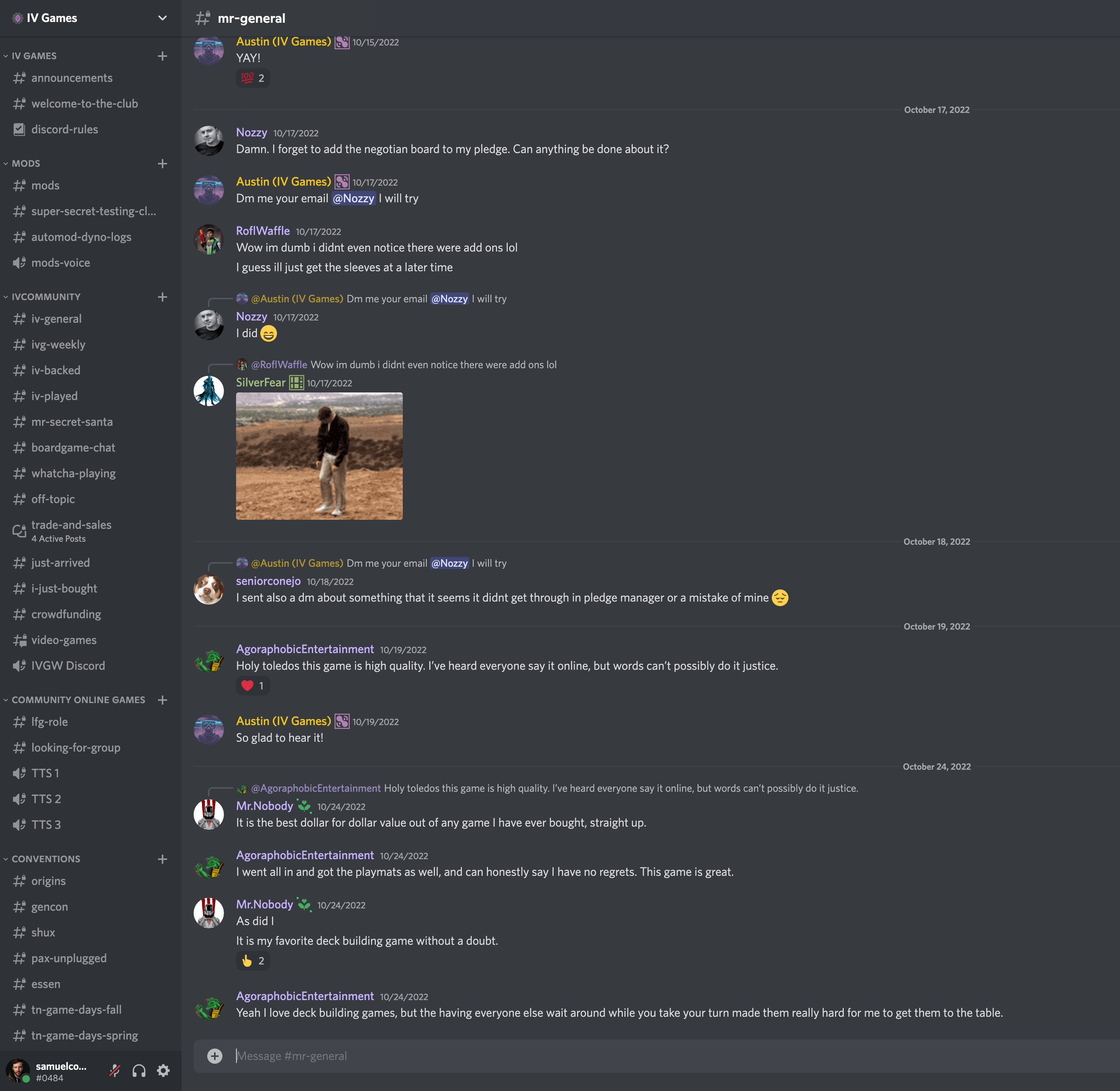 Join our community of over 3889 gamers on Discord
A place for people who love games to talk about them... and everything else.
Learn more
An entirely FREE digital expansion for Moonrakers — Available now on Steam
Adventure across a procedurally generated map, attempt multi-tiered narrative driven contracts, build up your ships, hire crew, and face off against an enemy general in the fully cooperative game mode for 1-5 players.
Learn More